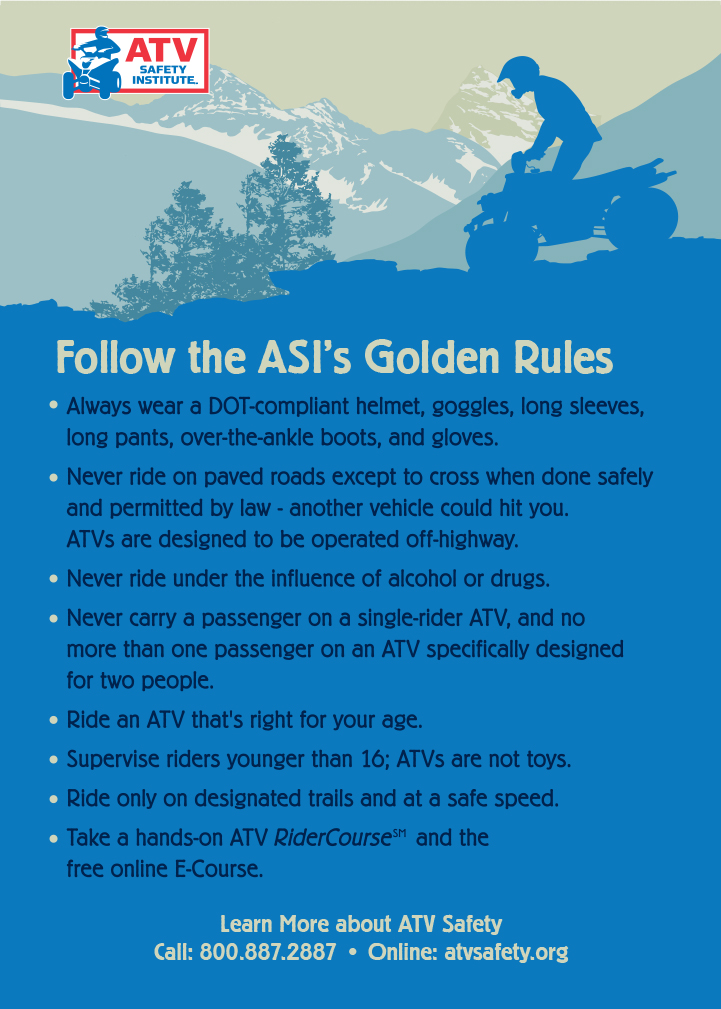 Join Us For ATV Safety Week!
The ATV Safety Institute has been delivering hands-on ATV rider training since 1988.
Five years ago we launched ATV Safety Week to deliver free training to anyone ages 6 and up at participating training sites around the country.
This year ATV Safety Week will take place June 1 – June 9, 2019.
Click here to find out if there are classes in your area.
View ATV Safety Week Artwork
HOW TO SIGN UP
To sign up, just give our Enrollment Express Representatives a call at 800.887.2887.