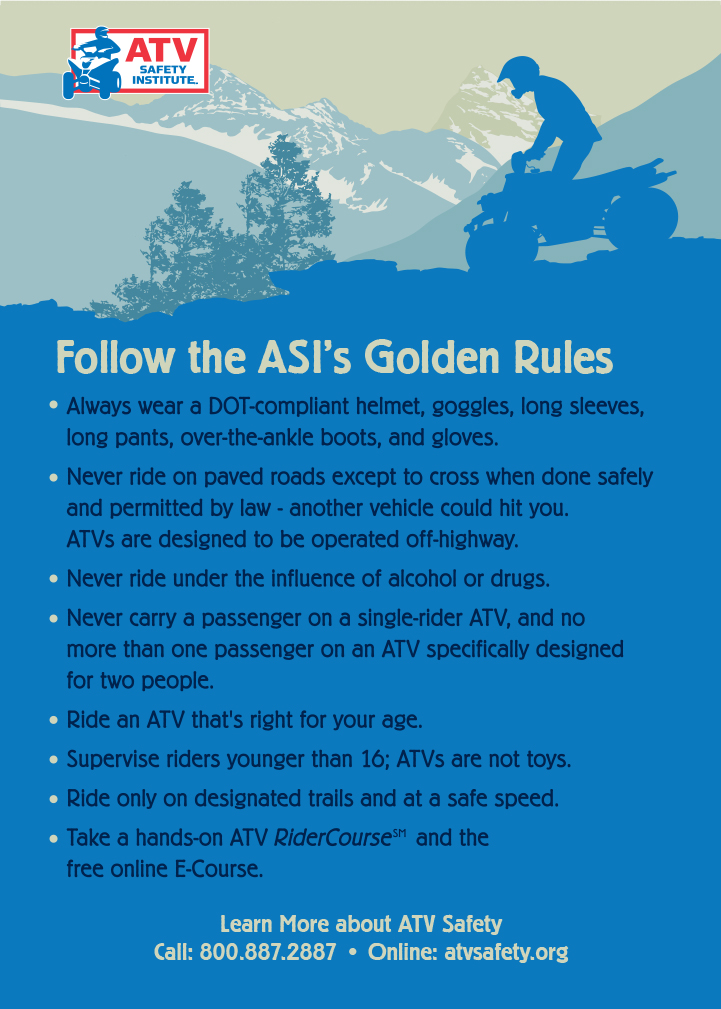 Join Us For ATV Safety Week!
The ATV Safety Institute has been delivering hands-on ATV rider training since 1988.
Five years ago we launched ATV Safety Week to deliver free training to anyone ages 6 and up at participating training sites around the country.
This year ATV Safety Week will take place June 1 – June 10, 2018.
Click here to find out if there are classes in your area.
Click here to find a list of confirmed safety events.
View ATV Safety Week Artwork
HOW TO SIGN UP
To sign up, just give our Enrollment Express Representatives a call at 800.887.2887.