The ATV RiderCourse is exciting and fun!  No matter your experience level, you'll come away a better rider.
The ATV RiderCourse is made up of a 2 hour on-line e-Course and a 2-2.5 hour hands-on training session, the S-Course. In other words, it's an exciting ATV riding school, geared toward both kids and adults. You start in the comfort of your home on-line and learn safe riding strategies, pre-ride inspection, and demonstrations of proper riding posture. You'll also learn about protective gear (like a proper ATV helmet), local regulations, places to ride, and how to protect the environment. Then, working with a Licensed Instructor you complete hands-on exercises to help you learn or improve starting and stopping, quick turns, hill riding, emergency stopping and swerving, and riding over obstacles safely.
E-Course (on-line)
Welcome
Risk Awareness & Risk Management
Before the Ride
ATV Familiarity
The First Ride
Surface & Terrain Variables
Hazard Reaction
The Thinking Rider
Venturing Out
Conclusion
S-Course (hands-on)
Welcome, Range Signals, Rules and Warm-up Exercises
Controls / Starting the Engine
Starting Out, Shifting Gears and Braking
Turning
Figure 8
Quick Stops / Swerves
Sharp Turns
Riding Over Obstacles and Quicker Turns
Quick Stops in a Turn
U-Turns and Traversing Hills
Circuit or Trail Ride
Wrap-up and Review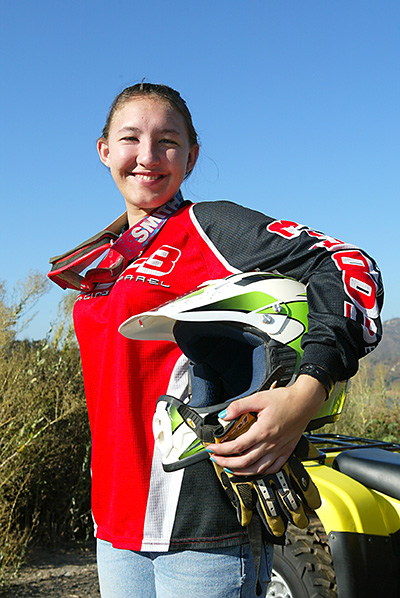 Proper ATV training and continued practice are the best ways to develop the skills you need to ride safely under all conditions. The more skilled you become, the more you will enjoy your ATV.