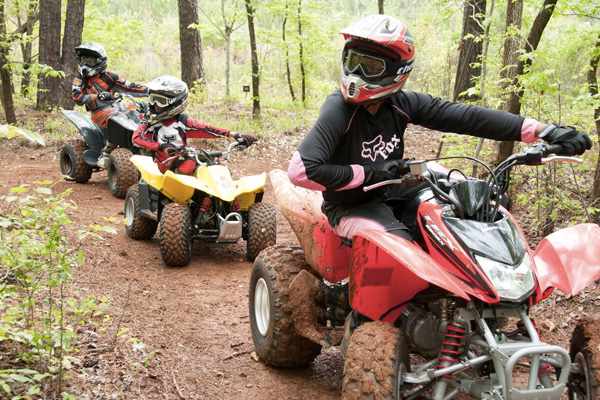 Best First Ride
If you are going to train and supervise your child, you need to prepare yourself first! The best thing you can do for yourself and your child is to take an ATV RiderCourse. Even better, take an ATV RiderCourse with your kids. You'll have a great time together and you will show by example safe ATV riding skills.
To start, make sure you are familiar with the ATV your child will be using. Read the Owner's Manual, take note of any warning labels on the vehicle, and familiarize yourself with the controls so that they are second nature to you.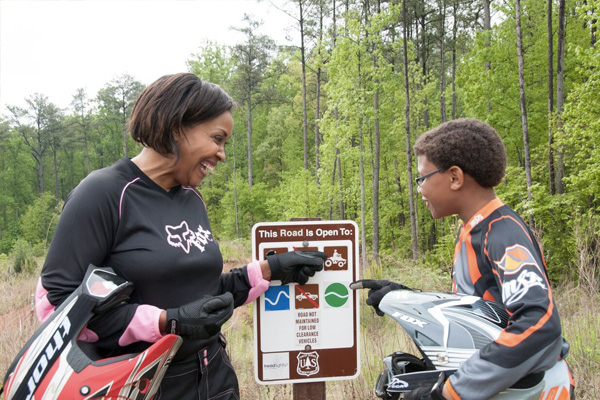 Next, put into memory the ATV Safety Institute's Golden Rules:
Always wear a DOT-compliant helmet, goggles, long sleeves, long pants, over-the-ankle boots, and gloves.
Never ride on paved roads except to cross when done safely and permitted by law – another vehicle could hit you. ATVs are designed to be operated off-highway.
Never ride under the influence of alcohol or drugs.
Never carry a passenger on a single-rider ATV, and no more than one passenger on an ATV specifically designed for two people.
Ride an ATV that's right for your age.
Supervise riders younger than 16; ATVs are not toys.
Ride only on designated trails and at a safe speed.
Take a hands-on ATV RiderCourse and the free online e-Course. Visit ATVSafety.org or call 800.887.2887.
Finally, read our Parents, Youngsters and All-Terrain Vehicles booklet. This booklet provides important ATV safety information and tips on learning to ride. It's divided into four parts:
Part 1: Determining Your Youngster's Readiness To Ride An ATV
Part 2: Pre-Operating Procedures
Part 3: Operating Procedures
Part 4: Readiness Checklist